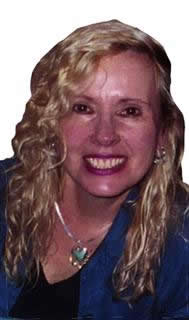 Susan is a Registered Health Information Administrator who graduated magna cum laude with a bachelor's degree in medical record administration from Indiana University/Purdue University in Bloomington, Indiana and the Medical Center campus in Indianapolis, Indiana. Susan then obtained a masters degree in post-secondary education from the college of graduate studies at Cleveland State University in Cleveland, OH. In addition, she is a licensed nursing home administrator in both Ohio and Pennsylvania after completing the necessary training and passing both the federal and state exams. Her consulting company has provided contractual consultation services in all areas of HIM expertise at over 150 skilled nursing facilities, NFs, hospitals and community health care service providers in the past 20+ years.
Professionally, Ms. Bouffard, who owns and operates Contemporary Consultants Company, has accomplished the following:
Worked as Assistant Director of the Medical Record Department at a 550 bed hospital in Cleveland, OH.
Established, directed and taught the medical record technology program at a major state university in Ohio. She contracted with 15 area hospitals for student rotation and clinical practicums.
Served as a professional consultant to a major state university for the development of a baccalaureate program in Health Information Management.
Developed and inaugurated COntemporary COnsultants COmpany in 1981 as a premier health care documentation consulting business. In 2001, CCC expanded its base to service national clients.
Lectured as an instructor for the Nursing Home Administration Core of Knowledge at the Ohio State University for Clinical Record Practices in long-term care.
Coordinated the patient assessment reimbursement system as chief consultant for the Presbyterian Retirement Services.
Lectured as a featured speaker on health care management information for Leadership Healthcare and Healthcare Ventures Alliance.
Supervised and directed several administrator-in-training protégées in Pittsburgh, PA as the licensed nursing home administrator for each facility. Responsible for the obtainment of the trainees' administrator's licenses.
Conducted Medicare quality assurance reviews for out-patient rehabilitation company at four individual sites.
Oversaw and developed transitional skilled nursing unit at a regional satellite of UPMC, on a consulting basis.
Consulted for Arthur Andersen and Co., for at five major medical centers for HIM management and acute care reimbursement issues. In addition, provided outsource coding services to all of these health care entities: acute care, inpatient psychiatric and inpatient acute rehab.
Contracted for onsite management of the medical record departments of an outpatient psychiatric facility; an inpatient osteopathic hospital and an IRF.
Taught ICD-9-CM coding to staff at various SNFs throughout multiple states..
Susan is an active member of the AMERICAN HEALTH INFORMATION MANAGEMENT ASSOCIATION, Chicago, IL. She is also an active, participating member of the Communities of Practice at AHIMA for acute care, long-term care, inpatient rehab, LTACH, health care documentation, HIPAA, coding, compliance and consulting.
If you not only need a professional in the field of health care documentation and reimbursement but want someone you and your staff can be proud to call a member of your team, contact Susan at documed@contemporaryconsultantscompany.com. Email Contemporary Consultants Company with confidence.